First aid given to teen involved in stabbing incident
An 18-year old received first aid after being involved in a stabbing incident. The teen was rushed to a healthcare facility after a stabbing incident that closed a Delta, B.C. community center.
Stabbing incident
The police were called to the Sungod Recreation Centre in the area of 112 Street and Monroe Drive. The officers stated that the teen was approached by two unknown males wearing balaclavas. They stabbed the teen and robbed him of his iPod and other items.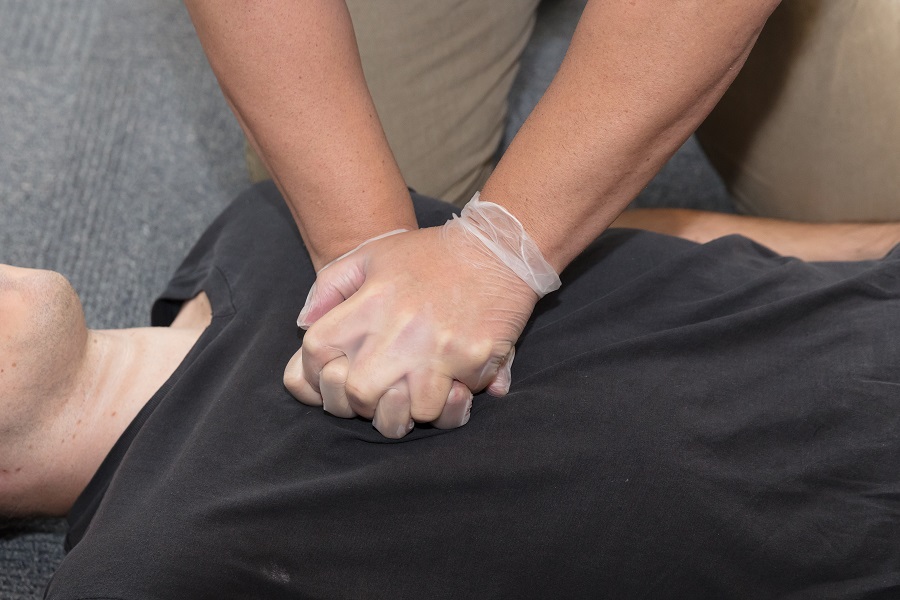 The victim went over to the recreation center where the staff performed first aid and called 911. The teen was rushed to a healthcare facility for treatment and now in stable condition.
The area was locked down as police searched the property with the help of a canine unit. However, no suspects were located and the investigation is ongoing.
The officers believe the robbery occurred near the area on the northwest end of the property. It is believed that the suspects fled on foot, heading northeast through the parking lot toward Larson Road.
The suspects were described as possibly being in their late teens or early 20s, but few details about their appearances are known because of the balaclavas. Both were wearing dark clothing at the time.
Enroll in a first aid course today
Cardiopulmonary resuscitation (CPR) is a life-saving technique that you can learn in a first aid course. Prompt delivery of appropriate first aid measures can help save a life.
For more information about this story, click here.
LEARN MORE
Learn how to help by enrolling in a first aid training course and for more information, check out these sources: