At Kelowna First Aid we proudly offer on-line Transportation of Dangerous Goods (TDG) training. This course is available anytime and is a self-paced course that takes approximately 3 to 4 hours to complete. The course is divided into several sections each with a quiz that needs successful completion before moving to the next component. Participants will learn about safe workplace requirements when transporting goods including understanding of safety markings as well as employee and employer responsibilities.
Click Here to Register for an On-line TDG Course
Course Cost
The cost of this course is 29.99. All taxes and fees are included in this course.
What If I Need Help During the Course?
Throughout the majority of the day participants will have access to an on-line teacher / instructor that can help answer any questions or concerns about the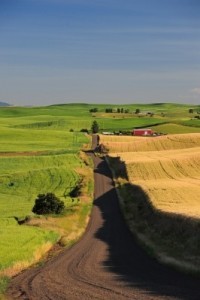 course.
How Long is the Course?
The course is self-paced and takes approximately 3 to 4 hours to complete.
Will I Receive Certification?
Yes, participants that successfully complete the course will immediately receive a printable certificate.
Canadian Dangerous Goods
Though we try to avoid accidents at work, certain occupations have a higher risk for hazards than others. Transporting goods is one of the occupations that have a higher risk for personal injury, even more so with dangerous materials or goods. If you work in transportation of dangerous goods, signing up for a TDG training course is a must.
In Canada, occupational health and safety is governed by a number of nationwide and provincial legislations. Kelowna is part of the British Columbia, meaning it is covered by the occupational health and safety regulations for the province. When legislations and regulations are in place, it is to safeguard both the worker and his or her employer from injuries and damage than can happen because of transporting dangerous goods.
Transporting Dangerous Goods
When dangerous goods and materials are contained and transporter, they have to abide by strict regulations to keep the handler safe from any untoward accidents. Containers have to be properly labelled according to the Workplace Hazardous Materials Information System (WHMIS, a program also offered at Kelowna First Aid). The goods have to be accompanied by detailed data sheets, so the worker is aware of the exact hazards that the materials can cause.
Kelowna First Aid Training
Kelowna First Aid is one of the best providers of Transportation of Dangerous Goods training in Canada. We offer classroom and online courses for TDG at very competitive rates monthly. If you are interested in training and getting TDG certification, we a schedule available below, along with instructions on how to sign up for the training program.
The TDG program is available as a classroom course and an online course. The TDG classroom course runs for four hours. It covers nine units of training, with a short quiz at the end of each unit. The TDG online course runs shorter for only three hours, also with 9 modules. Because it is an online program, students can only proceed to the next module if they pass the short test at the end of each module.
To receive your TDG training credential, you have to pass a certification exam at the end of the program. We will immediately grant you a temporary certificate upon passing the exam and send you the permanent one within the week. The TDG training credential doesn't expire, nor do you have to take refresher courses every few years.
Enrollment for TDG Training
The Transport of Dangerous Goods classroom program is only available monthly, so sign up early for the schedule you want to take. Our slots are easily filled because there are only 12 sessions offered in a year. You can sign up using the form below, or via e-mail, telephone call, or visit in person. The last two options are only available during opening hours from 8 AM until 5 PM.
Click Here to Register for an On-line TDG Course