At Kelowna First Aid we proudly provide on-line WHMIS training. This is a self paced two hour (approximate) on-line course that teaches participants about how to stay safe in the workplace. Participants will learn what to do if hazardous chemicals are present and how to react if those chemicals pose a risk to someone. Registration for the course is incredibly easy and can be completed on-line, via on-line chat or telephone.
Click Here to Register for an On-line WHMIS Course
How Much Does the Course Cost?
This course costs 29.99
What If I Have Questions During the Course?
A on-line teacher is available throughout the day to help with questions or concerns about the WHMIS course.
Hazardous Materials in Canada
Hazardous materials can typically be found as waste and by products from big factories but they can also be materials used during production of a variety of consumer products. Either way, they are called hazardous because of the damage and injury they can potentially cause if mishandled.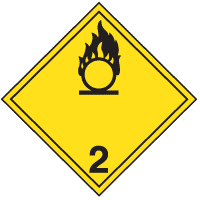 In Canada, hazardous materials are tightly regulated by the law – that includes training workers who handle and transport them. The Workplace Hazardous Materials Information System (WHMIS) was created in order to protect the worker as well as the employer from potential hazards by handling the dangerous materials. Business that have hazardous materials as a byproduct or component cannot operate without training its employees in WHMIS.
The Controlled Products Regulations of Canada set a standard for the classification of hazardous materials. The regulations' criteria is able to identify biohazards, chemical hazards, and acute hazards, as well as specific health hazards such as carcinogenity, embryo and reproductive toxicity, and respiratory and skin damage.
Learning about the WHMIS 
WHMIS, as the name implies, is a system; it is used as a standard all over Canada which is why there are training programs for it in different provinces. It is composed of a series of symbols used to label containers of hazardous materials. The use of the symbols of the system is able to identify the kind of product in the (sealed) container, as well as its potential hazards.
The WHMIS does not only involve the use of symbols, it also covers the use of material safety data sheets and worker training programs. Material safety sheets are used with the labeling, found in the hands of the person handling and transporting the hazardous material. While symbols are enough to identify the substance and its hazards, more details can be found on the sheet – such as the source of the material and an emergency plan should a hazard occur.
WHMIS Credentials and Training at Kelowna First Aid
Kelowna First Aid is one of the best training providers that offer WHMIS courses in the city. Our training program runs for four hours in a classroom set-up and three hours online. There are 6 units or modules to complete in both courses, with short tests or quizzes after each unit/module. In the online course, students can only get to the next module if they pass the short quiz after each.
Similar to the TDG and other safety training credentials, WHMIS certificates have no expiration date. Students don't have to take another WHMIS class to keep the validity of their credentials. However, we do encourage students to update themselves on WHMIS every couple of years. Refreshers aren't available for WHMIS training, but you can take the online course for an update since it has a shorter program length.
Click Here to Register for an On-line WHMIS Course