Bringing Your Loved One to the Emergency
Some home emergencies can be managed at home. Minor injuries like cuts and scrapes, first degree burns, and a simple bump on the head, do not often require visit to the emergency department. But for major emergencies or accidents, further medical evaluation and treatment in the ER may be necessary. So, after you have administered first aid, your loved one will likely need to be brought to the emergency department.
Here are a few things to help your loved one during the ER visit:
1. Make sure to bring with you your loved one's medical history. It should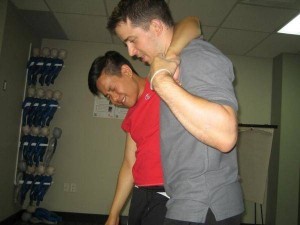 contain current and previous medical conditions, medications taken (including prescription, over-the-counter, and herbal medications), and any known allergies of the patient. Write down the primary doctor's name and contact details. Put it in a re-sealable bag.
2. In case of poisoning or suspected poisoning, be sure to bring the original container of the substance. Knowing the product that has been ingested can help the medical staff choose the right antidote and medications to use. Moreover, the ER staff can easily call poison control and get specific treatment. Otherwise, the medical staff will rely on the patient's symptoms before giving medications.
3. If the patient experienced a prelude of symptoms, such as the patient becoming disoriented or suffering from a seizure attack, bring in the person who witnessed the event. In some cases, details of the event are crucial in making an accurate and quick diagnosis.
4. If your loved one speaks a native language, it would be best to have an adult
translator around. You can tap someone from the community who speaks the same language. In some cases, the ER staff can call translation service to help them talk with the patient. But the communication will be much easier if there is a bilingual adult who can act as interpreter.
5. Never leave your loved one alone in the emergency room, unless you are instructed by the medical staff. Moreover, do not leave the ER without written instructions from the doctor. You can ask questions to the doctor to clarify on things. Make sure to follow all instructions given, including appointments to specialists or visit to the doctor.
Taking a first aid course can help you respond well to emergencies that occur at home. You can provide prompt and effective first aid to your loved one. In addition, you will have better understanding of various medical emergencies thus you can help the medical staff diagnose the problem accurately.